Do you wish to become an expert support engineer or technician? Then you have clicked on the right link! Taking the CCNA 200-301 exam is one of the most thoughtful decisions you could make to advance your career. This Cisco exam will help you acquire expertise in fundamental Cisco hardware components and products with a primary focus on the Cisco Unified Computing System. The Cisco 200-301 exam is associated with the CCNA certification. Once you crack this exam with the CCNA practice test, you can add it to your CV and attract the hiring managers' attention or strengthen your position as a responsible professional for your organization.
How to Carry Out CCNA 200-301 Exam Preparation?
But, before you receive CCNA certification, you must understand what to expect from the exam and go through all the essential details. So, use this article as the beginning point in your preparation journey.
1. Get an Explicit Understanding of The Cisco 200-301 Exam Structure
Reviewing its structure is an important aspect you shouldn't ignore when you begin preparing for the CCNA 200-301 exam. The exam comprises approximately 90-110 questions that needs to be answerable in 120 minutes.
Concerning the questions' structure, you should comprehend that this exam is quite difficult. You will encounter various kinds of questions, from multiple-choice to single-answer inquiries. Given the little duration, you will have to work on your time-management skills to answer all CCNA 200-301 exam questions in the given time. The certification exam is taken in the English language and costs $300.
2. Understand the CCNA Syllabus Topics
It is essential to understand the CCNA syllabus topics because it will help you figure out what's expected from you. Besides, it lets you impartially assess yourself and specify the topics you need to master. Here is a short overview of CCNA syllabus topics that you need to learn in detail before appearing for the Cisco 200-301 exam:
Network Fundamentals (20%)
Security Fundamentals (15%)
Network Access (20%)
Automation & Programmability (10%)
IP connectivity (25%)
IP Services (10%)
3. Take Advantage of Cisco Official Learning Resources
Cisco has made its reputation as a trusted vendor that delivers international certificates and various forms of training. The only way to conceive the required capabilities for the Cisco 200-301 exam is via official study materials. Hence, the first step you ought to take is exploring the official preparation materials. Cisco offers the instructor-led training course "Implementing and Administering Cisco Solutions (CCNA) v1.0".
4. Perform CCNA Practice Test
When preparing for the Cisco certification exams, including CCNA 200-301, there is nothing better than the CCNA practice test. Even if you have learned all the CCNA syllabus topics and are knowledgeable in the exam topics, you may still fail your CCNA 200-301 exam. CCNA practice test is the best learning tool as they provide many CCNA 200-301 exam questions to practice.
Why Should You Take CCNA Practice Test?
CCNA practice tests are taken before the exam and play a vital role in the preparation. They not only help you answer CCNA 200-301 exam questions and revision, but they also help you pinpoint your weak spots. CCNA practice tests are in great demand, and every exam takers attempt a CCNA practice test before appearing for an actual exam. A practice test helps you in gauging lots of aspects. Some of the core factors that the CCNA mock test allows you to evaluate are:
Are you prepared adequately for the Cisco 200-301 exam?
Subject or topics in which you are weaker?
Can you finish the exam in the given time?
Which techniques should you take up to better the weak areas?
To deal with all these, a reliable CCNA 200-301 practice questions that give you a complete performance overview will surely benefit you, like NWExam.com Online practice tests. Almost every Cisco aspirant trusts this site.
Revisions are essential elements in any preparation. They help you outline the information, keep your mind active, and make you more competent with each attempt at CCNA practice test. Practice tests on the NWExam website allow the candidates to revise the complete syllabus while appearing for the exam. This also enhances the capability of the mind to remember the answers when needed, making the real exam relatively straightforward. Preparing your brain for the procedure becomes standard for the brain, saving time for the Cisco 200-301 exam.
The CCNA practice test score is a true reflection of your preparation level and will help exam takers direct their further learning. Hence, performing the CCNA practice test greatly benefits the exam-takers.
"Practice makes a man perfect." This saying is valid in all aspects. Practice makes you perfect, boosts your confidence, helps you sharpen your time management skills, and boosts your exam score.
Practice tests are also the solution to phobias. They help in crushing the exam fear. Also, mental and physical responses like nervousness, over-excitement, and anxiety during the exam get discarded. The more questions you practice, the better it is for you. CCNA practice test also helps you in creating a positive attitude. This is necessary for the actual exam when the stress levels of the candidates are usually extremely high.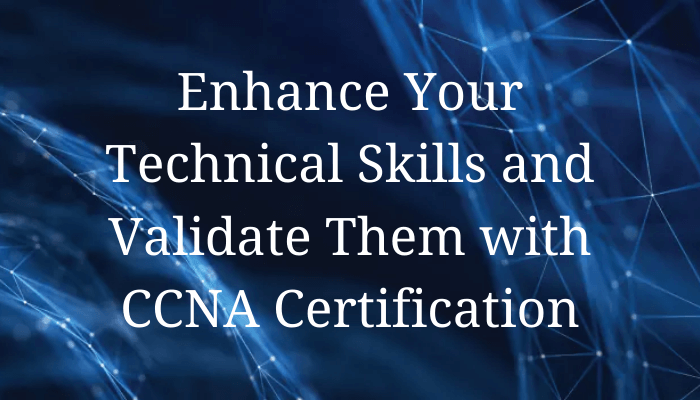 Conclusion
If you create a practical preparation routine, you won't have any undesirable pitfalls when taking the Cisco 200-301 exam. Once you register for this exam, you will notice that the insights described in this article are beneficial. If you follow this guide, you will realize how easy it is to get a flying score on the first attempt.